RENT A BOAT IN ALICANTE – YACHT CHARTER
Looking for a boat rental in Alicante?
Looking for a yacht charter in Alicante?
We offer boat rental, boat trip and excusion at sea with professional crew.
Sur la mer is your best choice!
We offer recent or renovated boats from the Marina Deportiva of Alicante.
Our team has qualified personnel to accompany your journeys.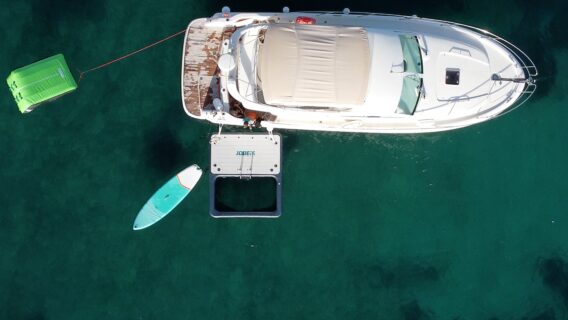 YACHT CHARTER ALICANTE
WITH CREW FROM 500€
CHECK OUT THE YACHTS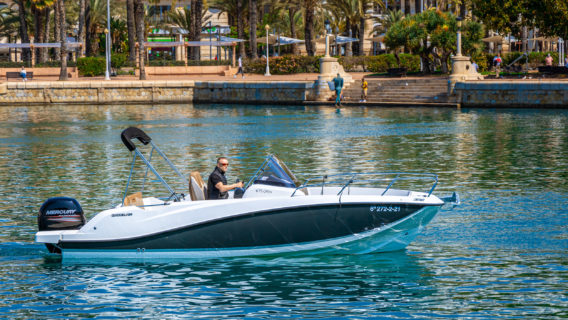 BARE RENTAL
FOR CERTIFICATE HOLDERS ONLY
CHECK OUT THE BOATS
CLUB UNLIMITED
MONTHLY FEE
STARTS AT 250€
Club Unlimited is the clearest and most direct way to enjoy a fleet of boats. With us the limits are set by you!
For a monthly fee you will have unlimited departures and you will be able to forget about the expenses involved in maintaining your own boat (mooring, insurance, antifouling, engine maintenance, taxes, devaluation).
SEE MORE
If you want to spend a day on the water, there's no better way than a yacht charter.
With our boat rental services in Alicante, you can go where you want and when you want. You'll be able to travel at your own pace while enjoying all the comforts of our boats. And with our professional crew at your side, you don't have to worry about anything—you can just sit back and relax!
We pride ourselves on offering the best and most memorable experiences, we strive to leave lasting impressions that make our clients recommend us.
Our exclusive yacht excursions make each journey an unforgettable memory. Rent your boat in Alicante with Sur la mer and guarantee the best experience.
The sea is calling, and you know what that means: it's time to go sailing!
If you're looking for something fun to do in Alicante, why not take a sail with Sur la mer? We offer a wide range of nautical activities—from snorkeling tours to sunset cruises—that are sure to make your day on the water unforgettable.
Alicante is a city with a seafaring tradition. Its port and marina are among the most important in Spain, and it's also home to the biggest yacht club in the country.
With all this maritime activity, it's no surprise that Alicante is one of the best places in Spain for nautical activities.
Sur la mer is a company that offers boat trips around the Costa Blanca coast and into the Mediterranean Sea. You can choose from a variety of options, including fishing trips and cruises around the port itself.
This company offers a variety of nautical activities, including water sports on the Mediterranean Sea. They offer everything from paddle board, sea scooter, towable etc… The company specializes private tours for those who want to have a more intimate experience.